Macon Styles is offering a %10 discount on all orders to raise awareness for Akoma Day. Use discount code "Akoma16" during Feb 14th-20th.
Couple's will receive unique Couple's packages and %20 off any service for the entire month of February.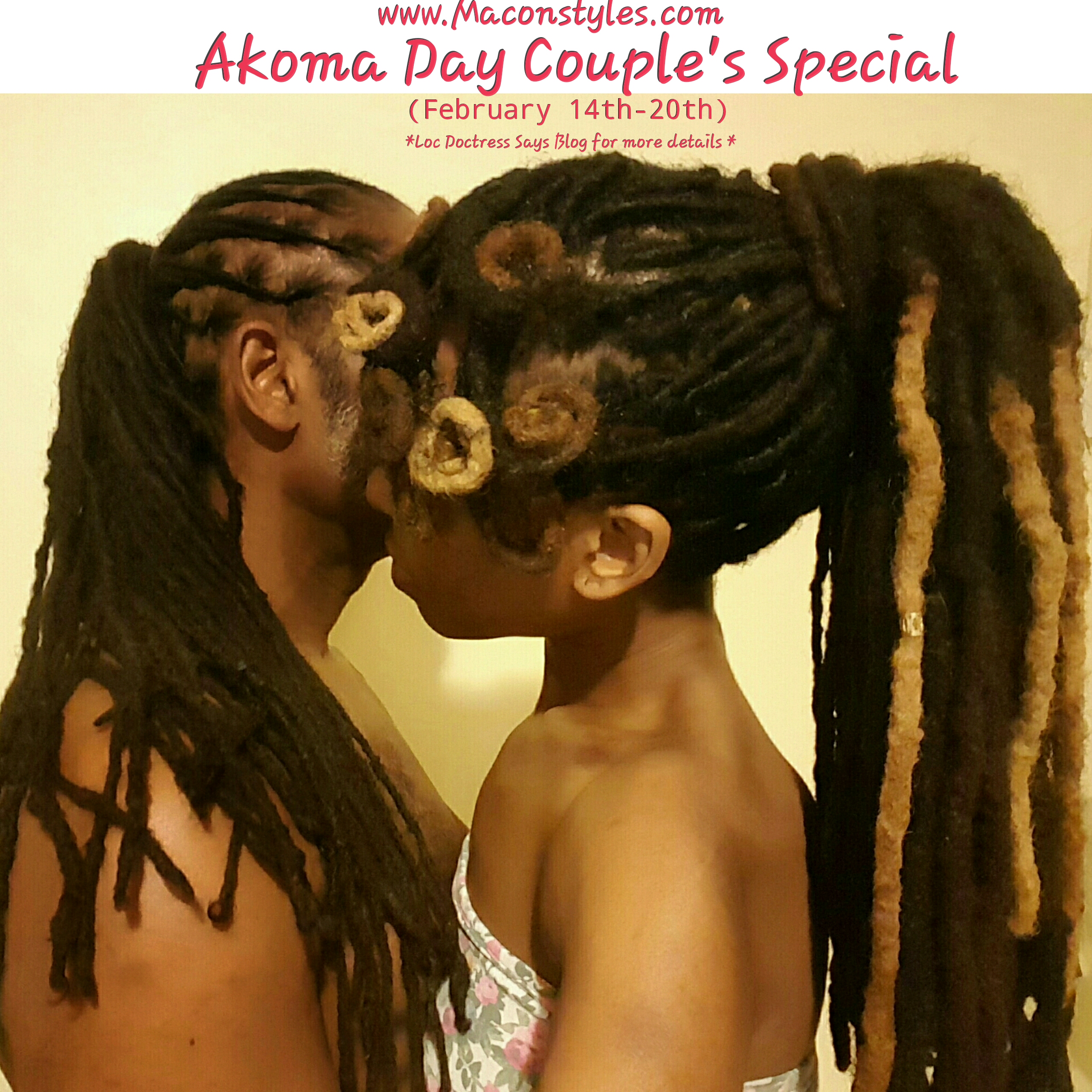 The AKOMA is the HEART.
The Sacred Science of Soulmating!
AKOMA DAY is the cultural alternative to Valentine's Day celebrated 7days: February 14th-20th.
Although Akoma Day is officially celebrated for one week from February 14th to February 20th, the holiday is to be embodied throughout the year as a tool to attain the pinnacle level of LOVE!
The Akoma ❤️ is an ancient symbol of divine love and unity that is commonly called the "heart" today.
❤️Akoma Day celebrates 7 virtues, 7 principles and 7 symbols that represent a deeper... more meaningful love for any relationship.
❤️Akoma Day was created by Montsho & Nwasha Edu (a happily married soulmate) to promote unity and enhance relationships.
The following serves as a general outline for each Akoma Day whether you are celebrating as an individual, couple or family group:
Akoma Sherehe/Love Celebration
Begin each day with a prayer welcoming the divine presence into your celebration
Pour libation for the ancestors and those shining examples of true love- families, couples, organizations that lovingly serve family and community
Light mishumma (candles) to represent the illumination of our souls
Ask focus questions related to the virtue and principle of the day
Share purpose, mission and vision statements of all willing participants
Taste the uchungu (bitter), utamu (sweet), and maji (bland)
Pass the ubele (feather) for "feathertalk" and discuss your personal reference for the virtue and principle of the day
State your agano (pledge) for that day's corresponding virtue and principle
Tell visa (stories) and play games
Give the hiba (gift given as a sign of love) to yourself, mate, family, or community
Enjoy the sherehe (feast)
Day 1:
Virtue-Flexibility
Principle-Unified Purpose
Day 2:
Virtue-Patience
Principle-Unified Labor
Day 3:
Virtue-Faithfulness
Principle-Unified Transformation
Day 4:
Virtue-Consistency
Principle-Unified Fruit
Day 5:
Virtue-Endurance
Principle-Unified Mind
Day 6:
Virtue-Fondness or Goodwill
Principle-Unified Body
Day 7:
Virtue-Forgiveness
Principle-Unified Spirit