Posted by Rebecca Shepherd on Mar 14th 2019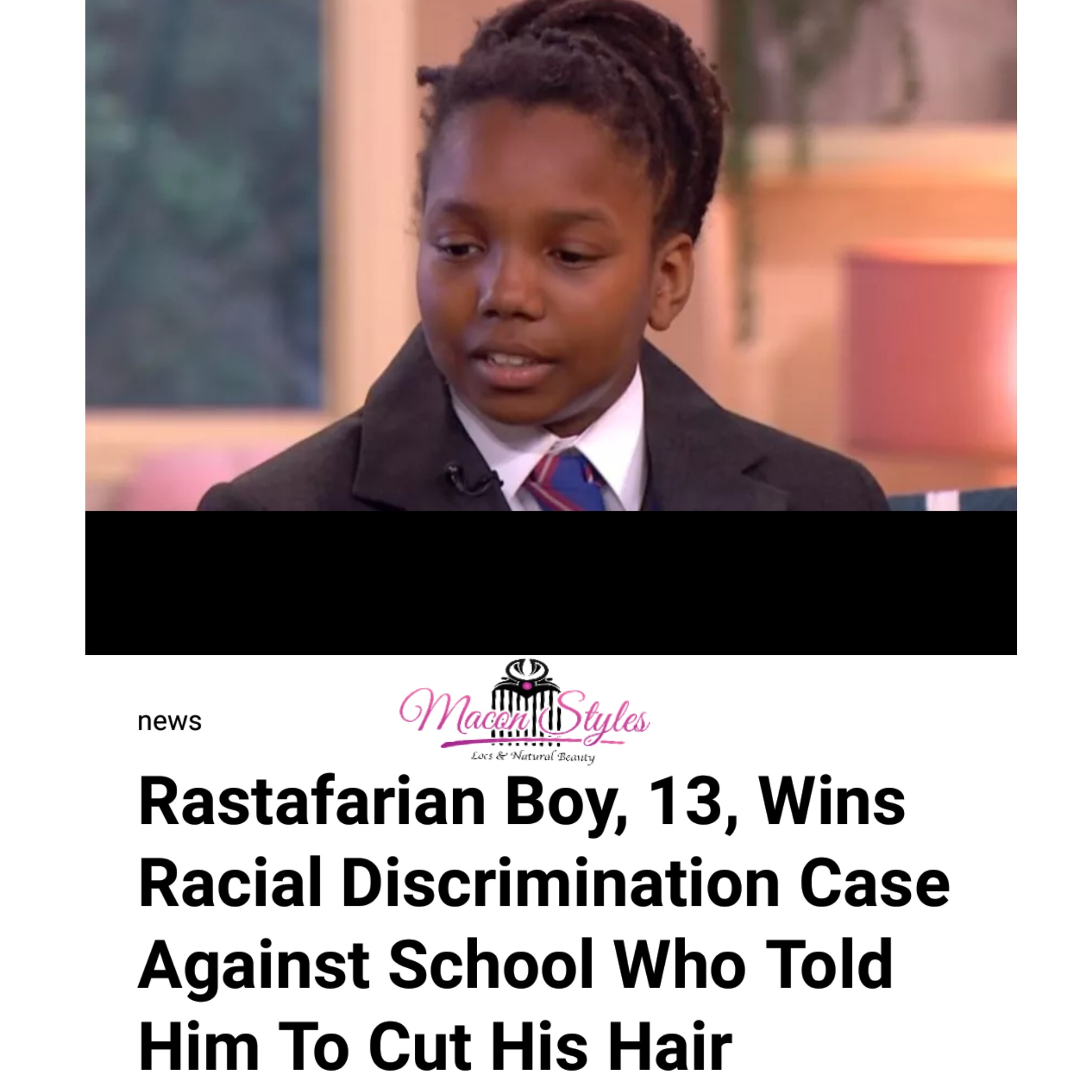 A young Rastafarian schoolboy will now be allowed to wear his hair in dreadlocks at school after winning a legal battle.
Chikayzea Flanders, 13, was told his hairstyle breached the appearance policy during his first day at Fulham Boys School in West London last year.
But his family, who are Rastafarian, launched a legal case against the school, claiming that the rules were discriminatory, according to the Mirror.
The boy's mother, Tuesday Flanders, made an official complaint to the secondary school and said she found their response to be unsatisfactory.
The next step was to get lawyers, funded by the Equality and Human Rights Commission, brought in to deal with the matter.
They criticised the stringent uniform rules and argued dreadlocks represented a fundamental part of the youngster's Rastafarian beliefs.
The MailOnline have reported that in a move that may force other schools to lift their ban on dreadlocks, the Church of England free school has backed down and admitted to indirect discrimination.
The school will now have to pay for the family's legal costs and reach a settlement with Chikayzea and his mum.
It has also been ordered by the Governors' Complaints Resolution Committee that more equality and diversity training needs to be given to staff.
Welcoming the verdict, Tuesday told the MailOnline: "As parents we place our trust in schools and teachers to help mould our children's lives through education, but that should never place restrictions on their identity or their ability to express their religious beliefs."
Source: http://www.ladbible.com/news/uk-rastafarian-boy-13-wins-racial-discrimination-case-against-sch